Police arrest man for 'revenge killing' that left 5 useless, child in hospital in Free State – NEWPAPER24
advertising

Police arrest man for 'revenge killing' that left 5 useless, child in hospital in Free State
2021-04-09 08:43:14


advertising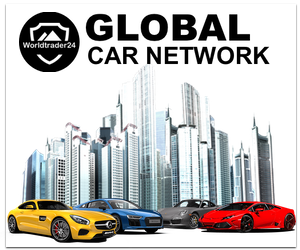 A 21-year-old man was arrested in reference to 5 murders in QwaQwa within the Free State. (Gallo Photos)
A 21-year-old man has been arrested in connection
with the homicide of 5 folks.
The assault noticed an 11-month-old child hospitalised
after being hit within the face with a knobkerrie.
The homicide could have been a revenge killing,
in accordance with stories.
---
A Free State man has been arrested in connection
with the homicide of 5 folks throughout the Easter weekend.
The assault on Monday additionally left an 11-month-old in
hospital after the child was hit with a knobkerrie.
The suspected motive for the killings was revenge,
reported Occasions Dwell.
"For now we suspect it was a revenge killing,
although I can not expose extra particulars," police spokesperson Colonel Thandi
Mbambo informed Occasions Dwell.
Mbambo informed News24 the killers first attacked a
couple's dwelling in Marakong Village in QwaQwa. Moliehi Thoabala, 38, was shot
useless and her husband, Safolo Mofokeng, 36, burnt to loss of life.
The killers proceeded to a home close by and
attacked a sleeping household.
Child rushed to hospital
Relebohile Lemeko, 48, and her two kids
Masabata Lemeko, 25, and Tatolo Lemeko, 22, had been burnt to loss of life of their shack.
The attackers used a knobkerrie to hit the child boy. He's recovering in
hospital.
Mbambo stated 4 different kids within the Lemeko
family managed to flee the assault and alert their family members, who known as
the police.
Mbambo stated:
The kids who escaped ran to their different family members and knowledgeable them that folks shot at them and burnt the home. When the family members arrived on the scene, they discovered the child and rushed him to hospital.
The arrest got here after investigators made a
breakthrough on Wednesday, Mbambo stated.
"An built-in staff of investigators appointed
to analyze household murders in Marakong Village, Namahadi, QwaQwa labored
across the clock to hint these answerable for the ugly murders," she
stated.
"At about 19:30…a 21-year-old man was arrested
in Mphatlalatsane, QwaQwa."
The person will face fees of homicide, arson and
tried homicide. Police say they anticipate to make extra arrests quickly.
---
advertising